M y new page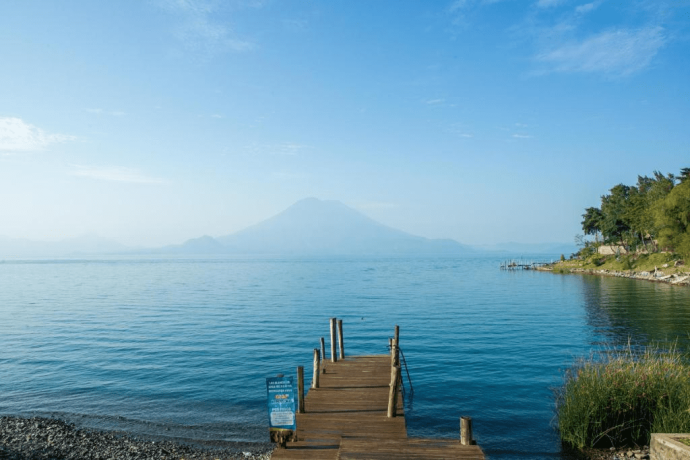 438 reviews on
Verified
Once in a lifetime experience I would like to start off and mention what an incredible tour guy we had!! Mario exceeded my expectation in every sort of way possible. One hour prior to my tour i had a car accident on may down to Panajachel. he accommodated my entire family with rescheduling our trip picking us and dropping us off. In the mist of all issues he was a helping hand!!!As far as the actual tour it was definitely a once in a lifetime experience, i would recommend this trip if your into spirituality if your a believer and if you fully immerse yourself in the experience. I shed a few tears because i felt a strong connection with his reading/ cleanse. I traveled with 2 teenage children and they also felt this was a memorable experience something different. Some of the other adventures in Panajachel we had already done in other places so we were definitely interested in this type of tour. the readings were spot on !!!! 10 out ten I can not give enough credit to my tour guide .......exceptional
Verified
Very much Recommend Absolutely loved the tour and our main tour guide GeanCarlos. All the guides were very attentive and nice. They went above and beyond to make sure our needs and expectations were met. I would definitely recommend. Tour guides are also fluent in English as well as Spanish which was great. I honestly can't think of a bad thing to say about this place!
Verified
Awesome Experience Great experience. Once in a life time opportunity to see so many amazing sights. The ceremony was sooooo cool and I am so glad we went!
Verified
Great day and guide Beautiful scenery and a hike. A great way to spend the day on Lago Atitlan. Antonio was a great guide, always enthusiastic and thoughtful. He also shared with us some words in the local Mayan language.
Verified
Authentically sacred This was an incredibly sacred experience that goes beyond words. The whole process was deep, thoughtful, and powerful. Our guide, Alex, was so kind and informative. His part in the ceremony truly made this memory one I will not soon forget. This is a once in a lifetime opportunity and one that I cannot recommend this trip highly enough.
Jodi Ann Riley
17 March 2023
Verified
Amazing Upper Mayan Trail Experience with Alex, Diego, and Antonio! This was such an amazing experience for our group of 4 women from the US. Alex, Antonio, and Diego had us laughing all the way up the trail. It was a somewhat challenging hike, but they made it so enjoyable. We also got to visit a market, have a traditional lunch, and visit a sacred cave. I won't ruin all the surprises, but I will say that this was one of the best hikes I have ever experienced. If you enjoy hiking and are somewhat fit, I 100% recommend this!
Verified
Excellent private tour of San Juan La Laguna We had an excellent private tour with Alex to San Juan La Laguna on Lake Atitlan. The tour on a Tuesday was arranged on the Sunday afternoon before via Whatsapp. We had a payment link by Monday morning. And the information that Alex our guide would actually meet us at our hotel in Panajachel (an added bonus, since we thought we would be meeting the guide in San Juan) was provided by Monday afternoon. Our interest was in exploring Maya culture. Alex was Mayan himself and was a fund of information as we explored San Juan extensively. We could not have been happier with our experience overall and had Alex to thank for it.
fluffybernard
9 March 2023
Verified
Super nice! Can recommend Really nice cooking class and the teacher was great at explaining and teaching. The food was so nice!
Verified
Must do in Lake Atitlan Great Experience with the really nice chef Alfredo! Can only recommend this to anyone visiting Lake Atitlan. The food we made was delicious!
Verified
Spiritual This experience was a highlight of my trip! Our guide was so kind and taught us so much about the mayan culture and what this experience would be like. We opted for the shaman and he did not disappoint! It started with a ride on a chicken bus, then a short hike to take us to a black cave with an incredible view. Our shaman asked for our intentions and he blessed us for protection, good luck, and then answered our intentions. He told us according to the mayan calendar what our birthdate means and the positive and negative attributes of this meaning and much more, including ancestoral readings and slight future expectations and how to work on things you may struggle with. PREPARE TO GET DIRTY! As the shaman did the fire the ash would often fall on us (not painful, just black and dirty).